About Centre Living Homes
As a Green Brick Partner, Centre Living Homes combines our local building expertise in the DFW homebuilding market with the strong financial resources of Green Brick Partners, Inc.
Green Brick Partners, Inc. is a diversified homebuilding and land development company listed on the Nasdaq Capital Market under the ticker symbol "GRBK". The Company acquires and develops land, and provides land and construction financing to its Team Builders. Green Brick's business model is founded on the belief that locally-focused land development is the starting point for a builder's profitability and that both homebuilding and land development are best executed on a local decentralized basis.
While all construction decisions are made solely by Centre Living Homes, our position as a subsidiary of Green Brick Partners allows us to access Green Brick's centralized state of the art operational support in IT systems, accounting, operational systems, national purchasing, marketing analytics, and human resource management. Additionally, Green Brick's mortgage and title operations make buying a home a seamless experience and provide real-time visibility into its buyers.
Green Brick Partners currently operates in Texas, Georgia, Colorado, and Florida.
To learn more about Green Brick Partners, please 
click here
.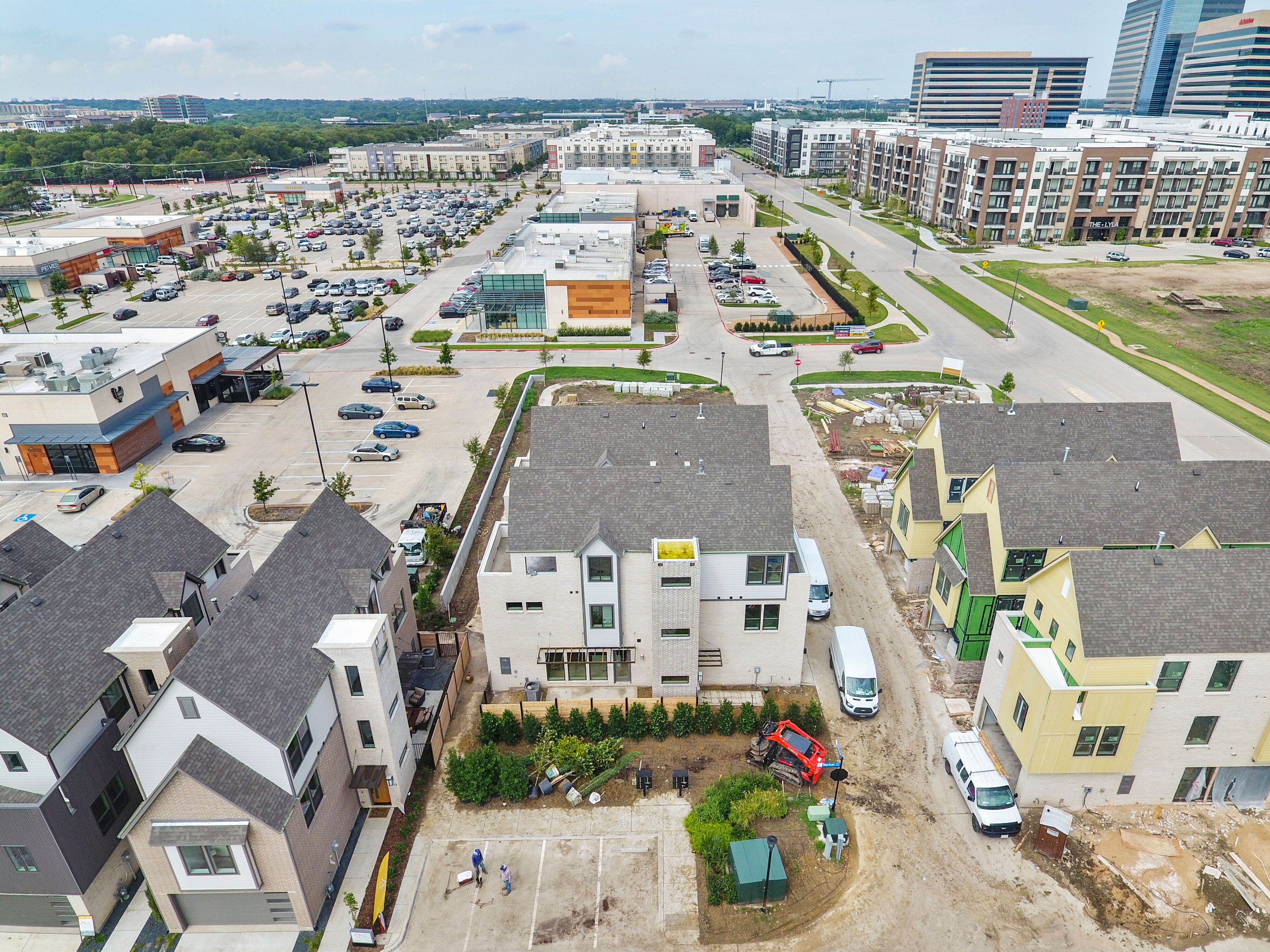 Trevor Brickman
President
Read More
Roger Hollingworth
Director of Purchasing
Read More
Phillip Hughes
Production Manager
Read More
Will Woods
Area Construction Manager
Read More
John Baker
Warranty Manager
Read More
Thomas Bexley
Purchasing & Estimating Manager
Read More
Lareina Cheung
Purchasing Manager
Read More
Jenna Williams
Design and Closing Coordinator
Read More
Lyeah Sadler
Marketing Manager
Read More
---
Why Select Centre Living Homes?
Service beyond the sale
At Centre Living Homes we believe our homebuyers come first. We are committed to providing top-quality customer service through your entire homebuying journey from contract to close. When we say we love what we do and we're passionate about building you your dream home, we mean it.
Innovative designs
From architects to designers our team is composed of the industry's best. This ensures that our floor plans, elevations, and interior finishes are always cutting-edge design. Centre Living Homes are built for how you live now, with flexible floor plans and energy-efficient features our innovative designs are truly in a class of their own.
Seamless homebuying experience
As a subsidiary homebuilder of Green Brick Partners, our homebuyers are able to utilize Green Brick's preferred lender and title teams. This streamlines efficiencies, improves communication, and provides you with a seamless homebuying experience.